Wave power.
To power the planet.
We're on a mission to power the planet with clean energy from ocean waves.
Watch CorPack and C4 Unveil.
Wave power.
To power the planet.
We're on a mission to power the planet with clean energy from ocean waves.
Watch CorPack and C4 Unveil.
A sustainable future powered by the oceans. This inspires our efforts to bring wave energy to the world.
— Patrik Möller, Co-founder & CEO
With its consistent and complementary production profile, wave energy helps plug the voids of wind and solar and brings stability to a future powered entirely by renewables. By taking on this critical role of providing stability, wave energy can make a major contribution to address climate change – and to help end our dependency on fossil fuels.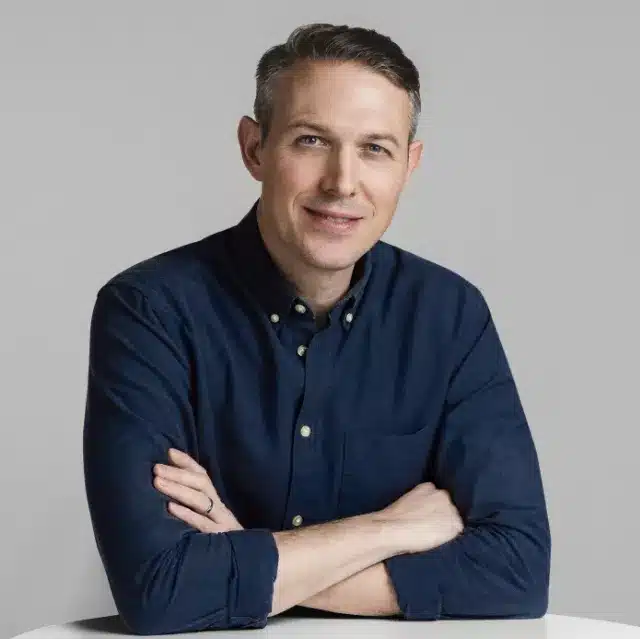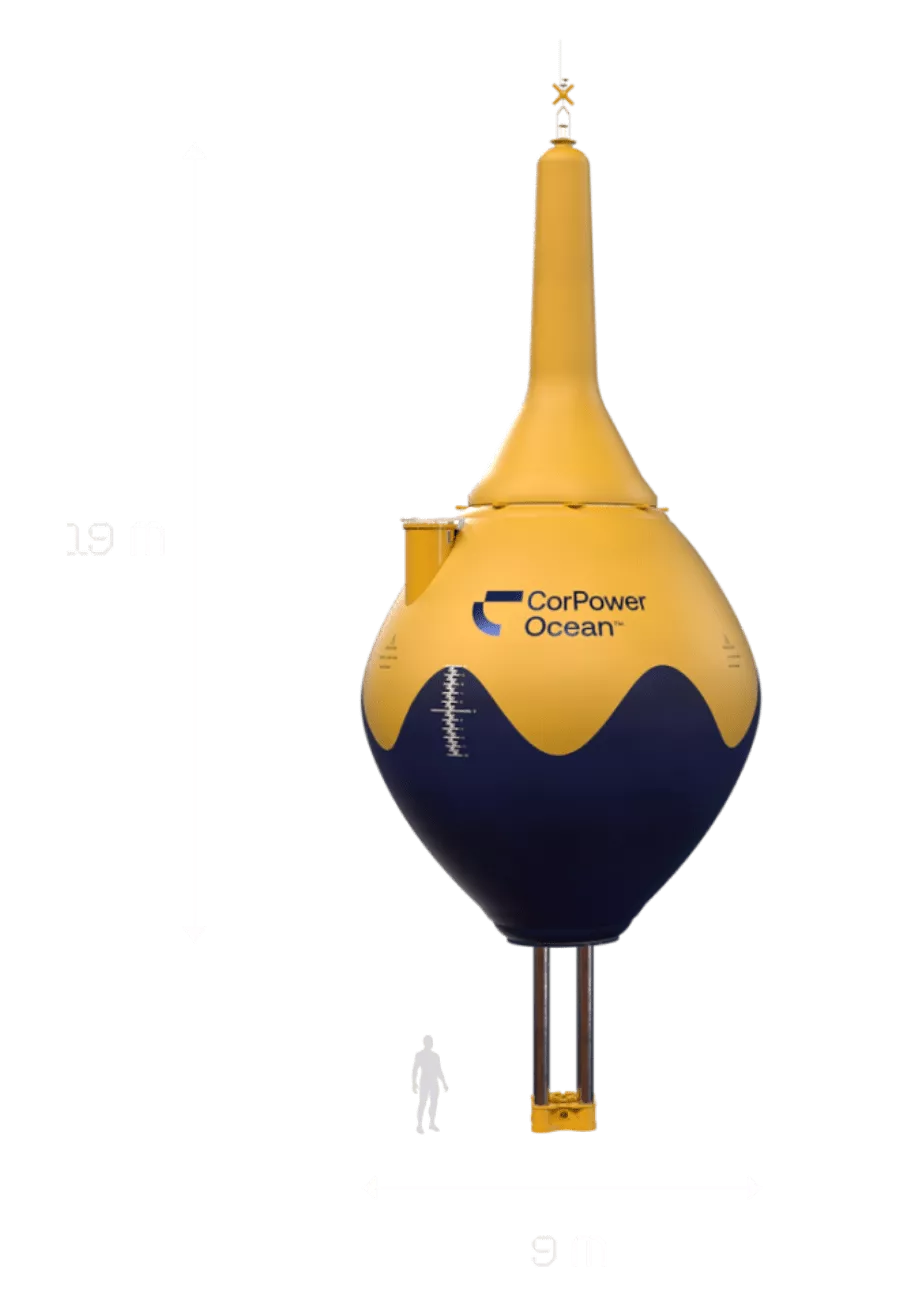 More energy with less equipment.
Our technology delivers more than five times as much electricity per tonne of equipment, compared to the previous state-of-the-art in wave energy.
Making wave energy reliable and competitive.
Our high efficiency wave energy technology addresses the key challenges of wave energy – to survive the toughest storms while delivering a large amount of electricity compared to the size, weight and cost of the equipment.

In storm protection mode, the devices are detuned making them transparent to incoming waves, similar to wind turbines pitching their blades to protect from excessive loads. In normal conditions, the devices are tuned and set in optimal timing with each incoming wave, strongly amplifying the motion and power capture.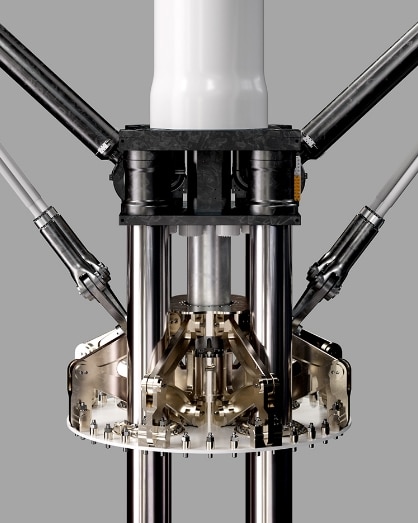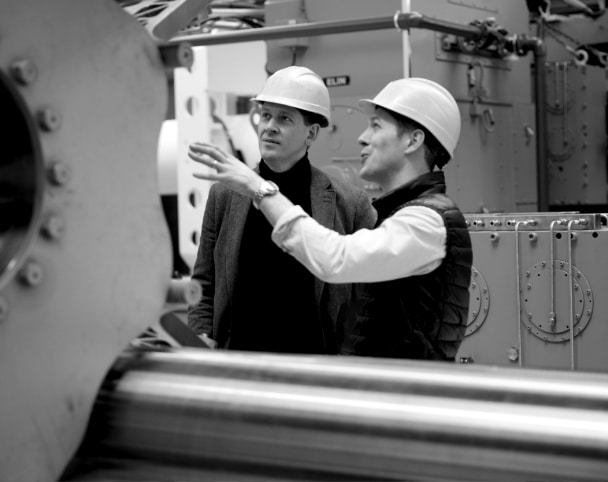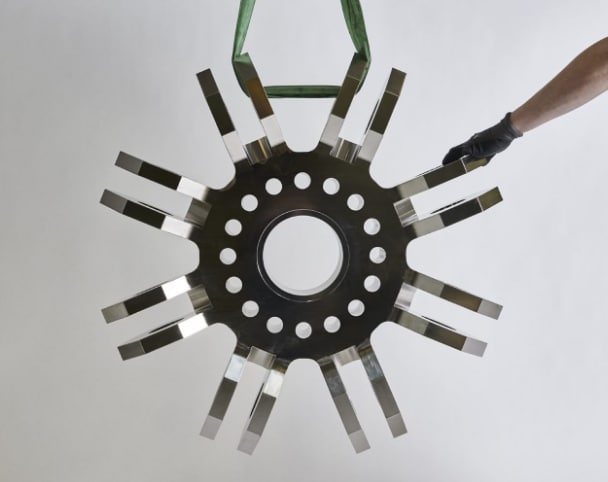 The CorPower
Ocean technology.
Inspired by the pumping principle of the human heart, the wave energy technology is informed by 40 years of hydrodynamic research, allowing for a lightweight and low-cost design that maximizes generation capacity and provides robust operation in the harshest ocean conditions.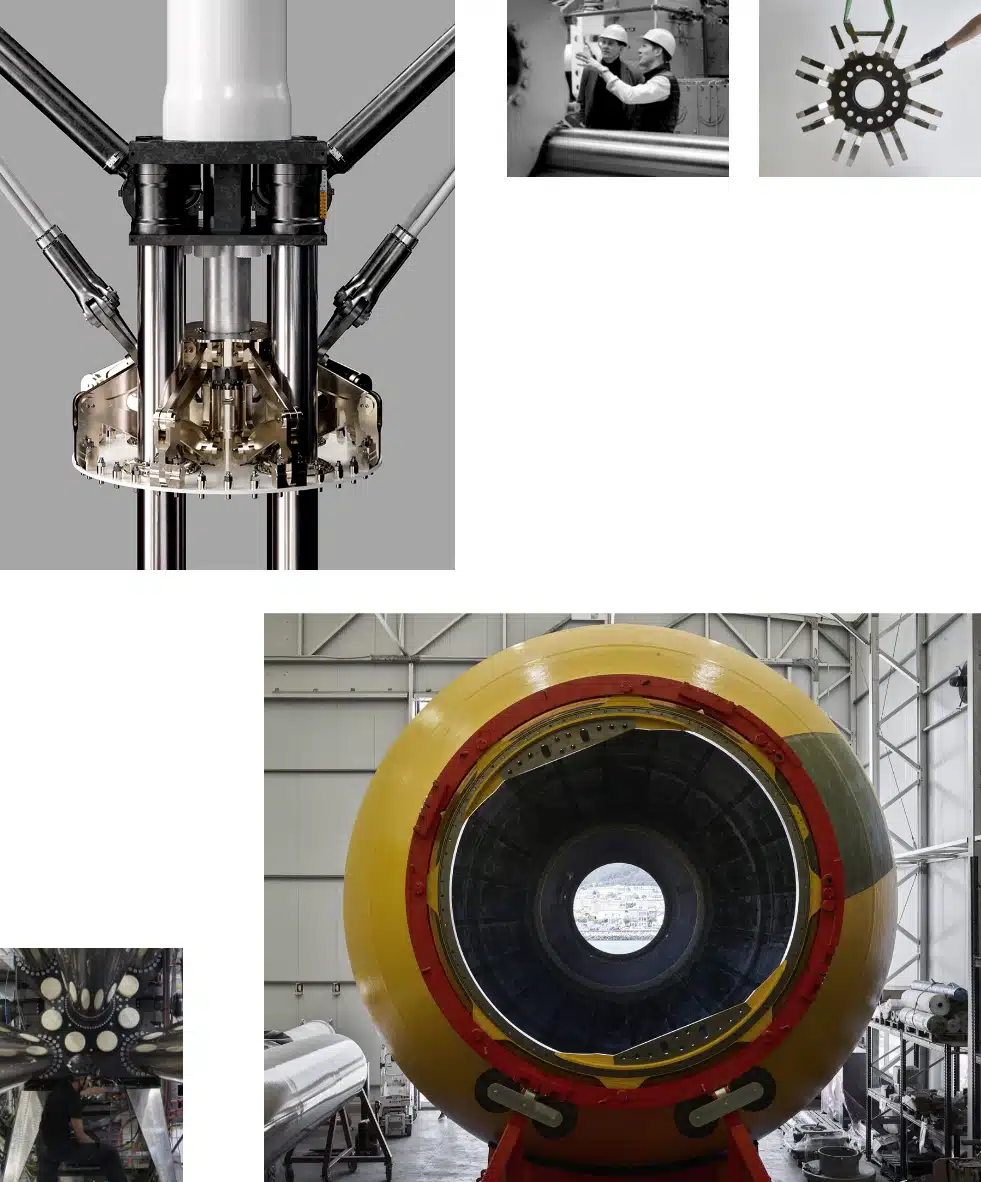 Our world of clean power innovations.
CorPack —
our building block.​
We design and deliver our technology as CorPack clusters of 10-20MW capacity. CorPacks are used as building blocks that are laid out side-by-side to form utility scale wave farms.
Since the start in 2012, CorPower has been proving the physics, the performance, survivability following a five-stage process. This structured approach, including extensive land-based dry-testing, scale prototypes and third party certification has built confidence in each piece of the innovative technology.
Join CorPower Ocean
to power the planet.
We believe in the forces and solutions
provided by nature to tackle climate change
and achieve asustainable low-carbon future.
All our partners are crucial to our success and we highlight a few of you to show our gratitude.