HiWave-5 demonstration project in northern Portugal.
The investment supported by the European Union is provided through the NORTE 2020 Program operated by aicep Portugal Global (Portuguese Trade & Investment Agency) and CCDR-N (Norte Portugal Regional Coordination and Development Commission). It forms part of the HiWave-5 demonstration project aimed at bringing CorPower's wave technology to a bankable product offering by 2024, by proving the survivability, performance and economics of a grid-connected array of Wave Energy Converters. It is designed to unlock mainstream renewable project financing for subsequent commercial array projects developed by our customers. ​
The investment will further build a world-class wave energy base in Viana do Castelo, northern Portugal, including R&D, Manufacturing & Servicing facilities. Proceeds will be used to demonstrate the first commercial scale WEC within CorPower's flagship​ HiWave-5 project​ -​ and for the long-term development of supply and service capacity for commercial wave energy farms.
CorPower Ocean CEO Patrik Möller said the funding decision reaffirms Portugal's commitment to the ocean energy sector.
"We are pleased to announce this positive development which will allow us to further ramp up operations in Portugal," he said. "We are gaining strong momentum with our new R&D Centre nearing completion and a fast-expanding team. While Portugal offers ideal natural conditions for the demonstration project it also crucially shares our passion and vision for ocean energy. There is firm political will to maintain its position as a leader in clean energy, which is reflected in this recent investment in CorPower. Our work is well aligned with the Portuguese Industrial Strategy for Ocean Renewable Energies, which aims to create a competitive and innovative industrial export cluster. Together we will continue working closely to attract the attention of global utilities and project developers through next generation wave energy."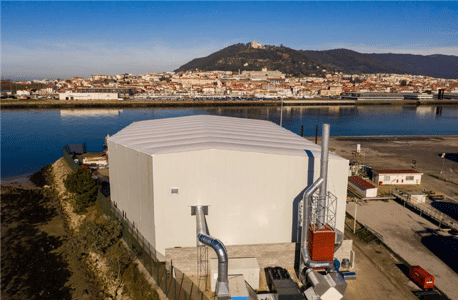 CorPower Ocean Country Manager Miguel Silva said: "We've made great strides in recent months building our infrastructure and team, and we're entering 2021 in a strong position. This year will be pivotal as we begin the Hi-Wave 5 demonstration, addressing fundamental challenges which have hampered wave energy in the past – most notably storm survivability and the cost to energy ratio. We have an important message to deliver that wave energy is reaching maturity with the capability to compete with established renewable energy sources in the next decade. However, its reliability and broader role as a balancing source is perhaps most compelling, offsetting the intermittency of wind and solar. In this respect we see massive potential in the future of combined wind, wave and solar arrays."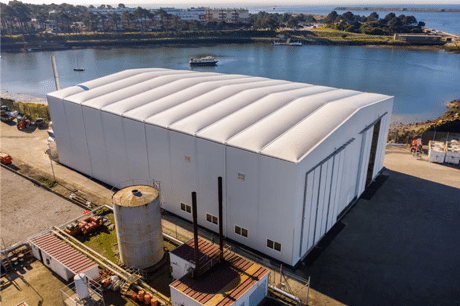 AICEP Member of the Board Madalena Oliveira e Silva said: "It is with great satisfaction that we welcome CorPower in Portugal. Portugal has been able to attract investment from international companies with innovative projects thanks to its competitive advantages, with emphasis on talent. CorPower's HiWave-5 Project, in Viana do Castelo, a global 16.3 MEUR investment, is a firm step to consolidate Portugal in the world vanguard of innovation and alternative energies, namely in ocean energy. Its potential for the country is enormous, given the length of the Portuguese coast, and will certainly contribute towards the goal of making the Portuguese economy greener. During these challenging times of COVID-19, it's even a greater pleasure to see that companies from all over the world continue to trust in Portugal for their R&D and leading projects. Thank you CorPower and welcome to Portugal!"
António M. Cunha, President of CCDR-N and Management Authority of NORTE 2020 OP said: Projects of this kind are vital for investment in our Region. Through CorPower, more specifically HiWave Project, it will be possible to highlight the role of the Norte at the forefront and innovation in terms of alternative energies. It is even more gratifying to realize that this project had the support of the European Union through the NORTE 2020 Program, in about seven million Euros. The coming years will be crucial in the application of the "clean energies", which will allow the bet on a greener economy. This challenge is even more important when we find ourselves in a country where the sea represents an essential element of the economy, society and even culture. With 144 kilometers of coastline, Norte Region is, without any doubt, the best place for a project of this type!"
Portugal Secretary of State for Internationalisation Affairs, Mr. Eurico Brilhante Dias, said: "Portugal remains committed to the response to some of the most pressing global environmental, social and governance challenges, in line with the vision and strategy set out in the European Green Deal and the Paris Agreement. CorPower's project demonstrates that our country is a location with ideal conditions for setting up an ocean energy development cluster. I strongly believe that this innovative initiative will contribute to the achievement of the European Green Deal goals and confirm our position as a leading nation in the development and use of renewable energy solutions."
Mikel Lasa, CEO of EIT InnoEnergy Iberia said: "As an early investor in flagship projects with the potential to open new markets, EIT InnoEnergy has supported Corpower since 2012, and is thrilled to see this development in Portugal. Our regional team was able to mobilise and strengthen the Portuguese ecosystem around the project, benefiting Corpower in the consolidation of relationships with regional stakeholders."
-ENDS-
A Press kit with background information and high-resolution images can be found here.
A PDF version of the press release can be found in ENGLISH and PORTUGUESE
For press information email: Sam Pinnington sam@pressing.co or call: +44 (0)7919 010092.
For further information visit www.corpowerocean.com or email info@corpowerocean.com
NOTES TO EDITORS
About CorPower Ocean
CorPower Ocean brings a new class of high efficiency Wave Energy Converters (WECs) enabling robust and cost-effective harvesting of electricity from ocean waves. The design principle is inspired by the pumping principles of the human heart and offers five times more energy per ton of device compared to previously known technologies, allowing a large amount of energy to be harvested using a small and low-cost device. The CorPower WEC's unique ability to become transparent to incoming waves provides survivability for the WEC in storm conditions.
CorPower's is headquartered in Sweden, with offices in Portugal, Norway and Scotland. The company has received broad backing across Europe, with funders including EIT InnoEnergy, the European Commission, the Swedish, Portuguese and Scottish Governments, Midroc New Technology, ALMI Greentech fund and additional private investors.
CorPower's HiWave-5 Project
CorPower's HiWave-5 Project continues in northern Portugal following a decade of product development and three decades of research on wave hydrodynamics. The Swedish-headquartered developer is currently fabricating its first commercial scale C4 WEC – a 9m diameter device with a weight of 60 tonnes and 300kW power rating. Dry testing in Sweden is scheduled for the first half of 2021, before ocean installation at the Aguçadoura site in Portugal during second half of the year. This will be followed by three additional CorPower C5 machines in 2023 to form a pilot array and secure type certification.
A 10-year marine license (TUPEM) has been secured for the use of the Aguçadoura site located offshore south of CorPower's facilities in Viana do Castelo.
CorPower's Verification process
CorPower's structured five-stage product verification program is recognized as best practice in the sector. It includes verifying step-by-step that the business case is supported by the physical and economical metrics in each stage from small scale models (since 2012) to full scale array product (by 2024). Dry testing each machine in controlled simulated wave loading on-land to debug and stabilize the machines prior to ocean deployment is a key part of the strategy. It includes a rigorous Certification process with DNV-GL and independent validation of device performance by EMEC and WavEC.
What Makes CorPower technology unique?
The CorPower Wave Energy Converter (WEC) produces 5 times more electricity per ton (>10MWh/t) than any other known wave technology by combining:
storm survivability and
strongly amplified power capture in regular sea conditions.
The WEC has four significant patented features:
Pneumatic pretension system. Makes the device transparent to storm waves, and brings down the required materials by 40% compared to a conventional gravity balanced WEC, reducing CAPEX;
WaveSpring phase control technology, providing 300% increase in Annual Energy Production (AEP) for a given buoy size.
Cascade gear technology, enabling robust conversion of the amplified linear motion into rotation with low losses.
Composite hull technology, eliminating corrosion issues from salt water and provides long lifetime.
CorPower WECs can harvest the same amount of Annual Energy from a buoy with 1/10 volume compared to conventional point absorber WEC. [1]. As comparison, a 300kW CorPower WEC has a size of 9m and weighs 60 tonnes, where other wave devices may have dimensions of 100s' of meters and several thousand tonnes for the same capacity. Getting large amounts of electricity from a small device significantly reduces CAPEX. The compact lightweight devices are also less costly to transport, install and service, bringing down OPEX.
[1] Heaving buoys, point absorbers and arrays, J. Falnes, J. Hals, 2011.