The facility located in the commercial Port of Viana do Castelo has been operational since the beginning of 2021. CorPower's composite team has in cooperation with machine and materials suppliers now reached an important milestone with qualification of the fabrication process.
The process characterization work has been performed on ¼ scale models of CorPower's upcoming C4 hull design, which has allowed rapid iterations with continuous tuning to reach the targeted quality and material properties. With this milestone reached, the team is now preparing for fabrication of full-scale hulls.
The Composite Manufacturing Facility in Viana do Castelo is part of a broader plan to establish a world-class R&D, Manufacturing and Service Centre for Wave Energy Converters. The 16 MEUR investment plan will underpin long-term development of supply and service capacity for commercial wave energy farms.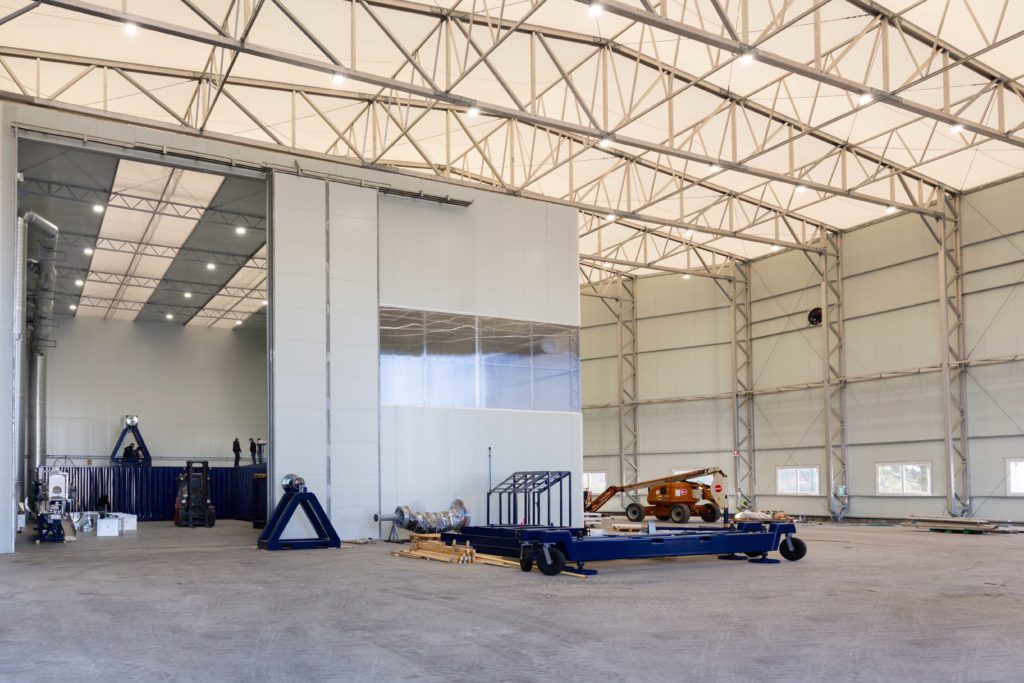 It follows an agreement signed with port authority APDL – Administração dos Portos do Douro, Leixões and Viana do Castelo – in summer 2020.
The northern Iberian region boasts a wealth of engineering expertise from adjacent sectors including offshore wind, composite manufacturing and shipyards. It is further supported by top-level universities and industrial infrastructure such as ports and active grid connections allowing effective upscaling of operations.
The recent investment also strongly complements the Portuguese Industrial Strategy for Ocean Renewable Energies, designed to create a competitive and innovative industrial export cluster for ocean renewable energy.
CorPower's goal is to successfully introduce certified and warrantied WEC products to the market by 2024, making wave energy a bankable technology that can attract mainstream renewable project finance.